Headache Treatment
Headaches that begin in your neck are one of the most common types of headaches. The pain is usually deep and continuous that fluctuates in intensity and can travel into the shoulders and arms. Symptoms include significant neck stiffness or rash, fever, numbness or tinging in the face or arms, light headedness, dizziness, loss of consciousness, difficulty speaking, swallowing, or walking. Chiropractors have effective tools that help you recover quickly and naturally. Tools include joint manipulation, therapy modalities, myofascial release, massage, and exercises. Chiropractic works because it addresses the mechanical cause of headache.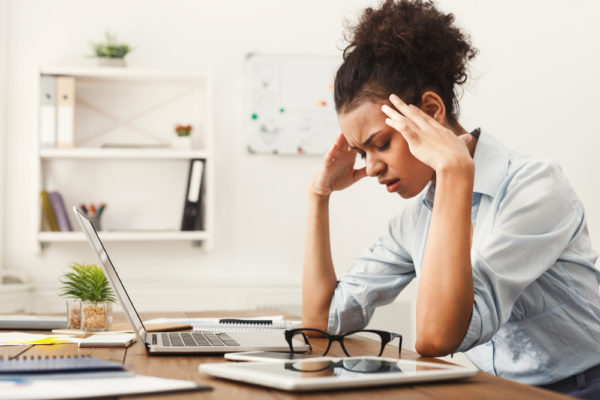 Relieve Headaches with Chiropractic Care
Some estimates suggest that 25 percent of the population has a headache right now. Because headaches are so common, most people think it is a normal part of life. Headaches, however, are a sign that something is wrong. We know that stress, toxic fumes, certain foods and preservatives and even alcohol can cause headaches. A frequent and overlooked cause of headaches is the malfunction of spinal bones in the neck and upper back.
In 1995, the rectus capitis posterior minor muscle, which connects from atlas to occiput, was discovered to have a connective tissue bridge with the dura mater ("Anatomic Relation Between the Rectus Capitis Posterior Minor Muscle and the Dura Mater," JMPT, October 1999). The dura mater surrounds the entire skull and contains many pain receptors. If the rectus capitis posterior minor muscle has a trigger point or atlas is fixated, it is going to cause a shortening of this muscle.
When this muscle shortens, it may tug and irritate the dura mater because of the connective tissue bridge they share. Chiropractic adjustments and myofascial release will help to lengthen that muscle and remove any irritation to the dura mater, thereby relieving the headache.
This is why many people have found relief from headaches through regular chiropractic care. Many patients report immediate relief while others find that the correction of their problem takes longer. This is generally because their problem has existed undetected for many years. Every patient responds a bit differently.
Regardless of how quickly it happens, chiropractic care is a drug-free way to achieve results. If you are seeking headache relief in Geneva, or if you are suffering from headaches or know someone who is, Hart Chiropractic in Geneva, IL might be a great place to visit. Give our office a call!
Headaches – It's Not All In Your Head
"My children were dealing with a mom that could not function in the morning, headaches controlled my life. With Dr. Hart's help I have been headache free and enjoying a thriving life with my children." Kim L.
Headaches are one of the most common reasons for visiting the doctor. More than 250 million work days are lost each year due to headache at a cost of 25 billion dollars per year. There are many types and causes of headaches but regardless of the cause, if you have a headache, you want it to end. Fast! This has produced a huge market for medications that cover up the symptoms of headaches. While these approaches may be convenient, they can cause adverse effects and kidney or liver damage. Worse, they may not correct the underlying cause of the headache.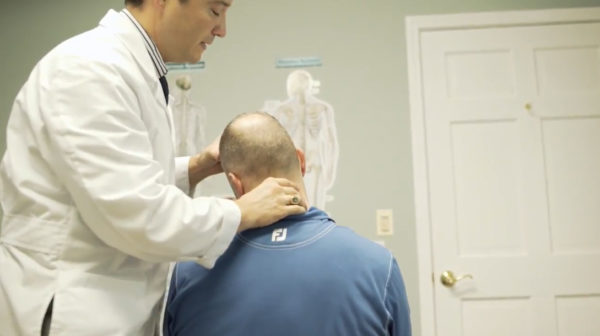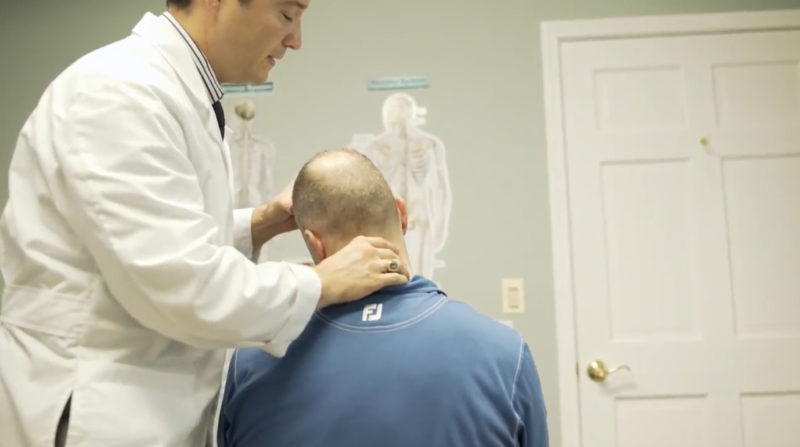 What Can The Doctor Of Chiropractic Do To Help?
Chiropractic doctors locate areas of the spine that aren't moving properly. A common cause of headaches can be from the spinal bones in the neck that aren't supporting your head properly. This can affect nerves, muscles and even the blood supply to your head. Research has shown that the most common types of headaches respond well to chiropractic care. The vast majority of even the most severe headaches are relieved when spinal subluxations and jaw problems are corrected.
How Long Will It Take For My Headache To Go Away?
Chiropractic isn't an aspirin! Some patients enjoy results quickly, even immediately following an adjustment. Others notice a slow decline in their symptoms. Just as it takes more than one or two workouts in the gym to get in shape, it takes time for your spine to heal.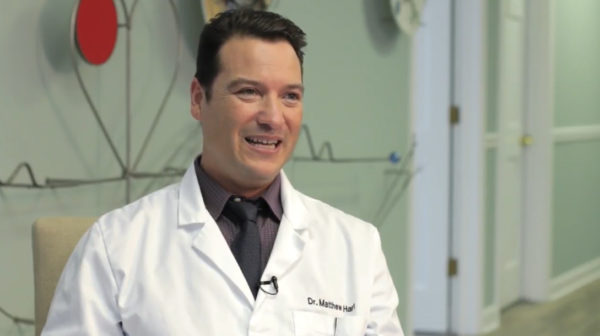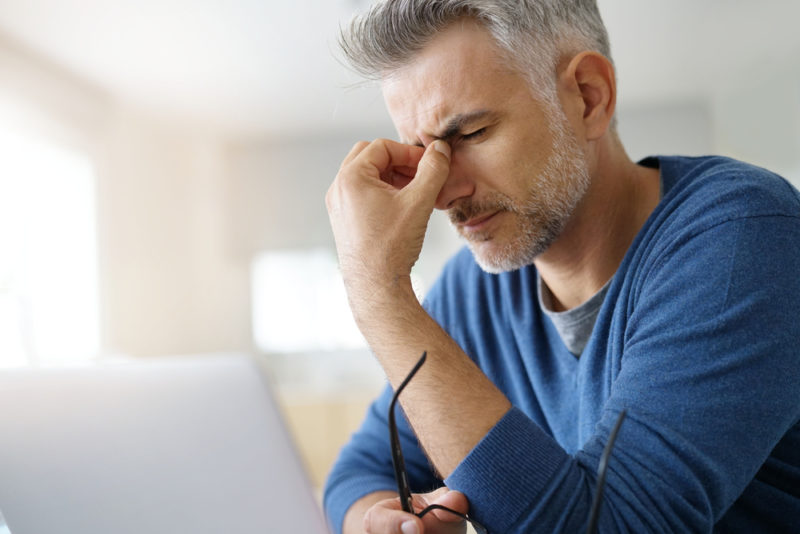 What If Chiropractic Doesn't Work?
Headaches may be common, but they're not normal. Sometimes a headache can be a symptom of something else more severe. A trained chiropractor will refer you out for immediate care if they suspect something unrelated to chiropractic.
"My mom came in complaining of headaches. Dr Hart did a thorough exam and suspected something more was going on. He suggested reaching out to our primary doctor or the emergency room to rule out something more severe. We rushed my mom to the local ER and found that my mom had a cancerous brain tumor. I am forever grateful Dr. Hart was trained to know when a headache is something more. "–Alicia W.
What Can I Do To Ease The Pain Myself?
Apply an ice pack or cold compress to the affected area which may numb and help alleviate the pain.
Apply heat to the shoulder and/or neck muscles to help relax the muscles.
Lie down to rest with a rolled up towel supporting the neck keeping your spine aligned.
Too often individuals become accustomed to self-medication and/or over-reliance on pain medications in lieu of a proper examination and diagnosis. Early examination and diagnosis are essential to proper care. Consult your Doctor of Chiropractic for an evaluation and/or referral to another health care specialist.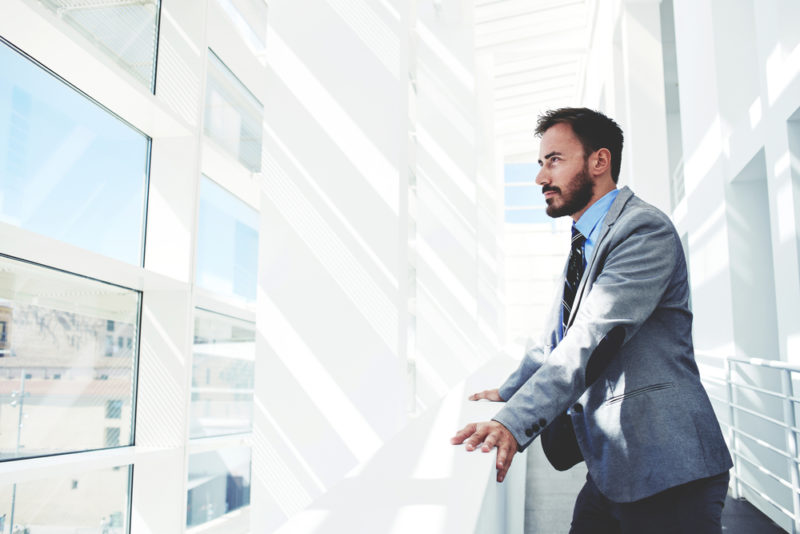 "What a great experience! Thanks Dr. Hart, and to the staff of Hart Chiropractic. Looking forward to my next visit!"
"Dr. Hart is totally professional, empathetic and creative regarding treatments for returning patients to high levels of wellness and then retaining that wellness."
"I've seen several chiropractors over 10 years for chronic back pain with limited success. I started seeing Dr Hart about 2 years ago after moving to the area and his approach was unlike any Dr. I had ever had. "