Financial and Insurance Information
We are currently IN NETWORK with BCBS (PPO plans), United HealthCare (PPO plans), and Medicare. Insurance does not cover 100% of care. There is usually a deductible or copay needed from the patient. As an in-network provider we can provide you with an estimate of patient costs associated with your treatment plan.
Co-insurance and Deductible portions are due AT TIME OF SERVICE. Our office accepts cash, check, CareCredit and all major credit cards.
At Hart Chiropractic our staff is highly trained on insurance verification and eligibility.  This courtesy is extended to get an accurate estimate of your insurance coverage before your first appointment. This ensures no surprise bills later on.
How do we do this?  In order to get an accurate estimate of your insurance benefits we need the following information:  Your insurance member ID#, group#, and your date of birth.  Most insurance companies have made it easy for providers to search and see a patient's benefits through an online portal. This makes it a simple and quick check for our staff to give you an accurate idea of what costs would be associated with your care here.
Treatments that are generally considered allowed by most insurances are:
Any Exam done by the doctor
Chiropractic Adjustments done by the doctor
Therapy prescribed by the doctor, exercise or manual therapy
Spinal Xrays
Treatments that are generally NOT allowed by most insurances are:
Chiropractic Care for prevention or maintenance (no diagnosis)
Spinal Decompression with the DRX9000
Acupuncture
Massage Therapy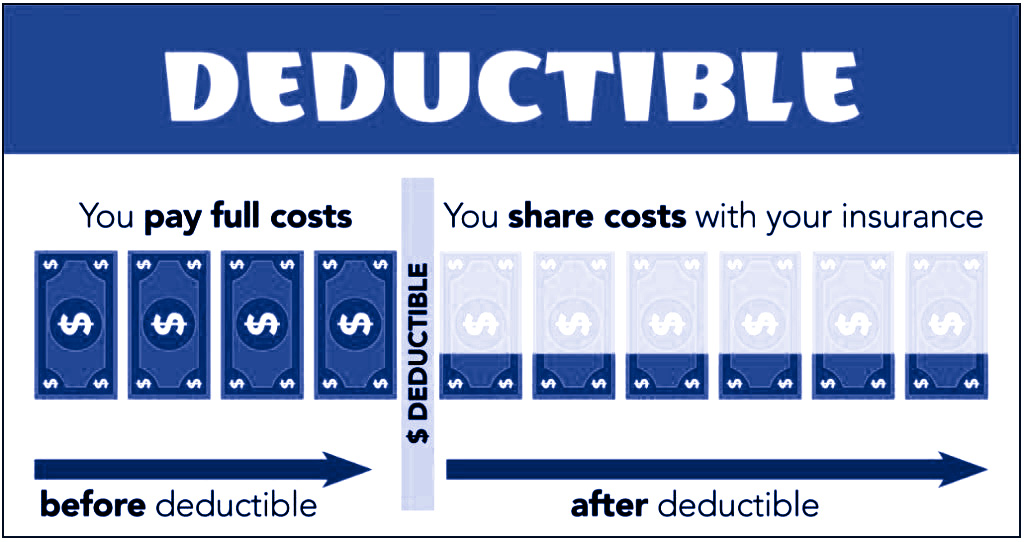 DEDUCTIBLE:  This is the amount you pay BEFORE your insurance company pays anything towards your care.  Do you have a high deductible?  The new normal we see is between $2500-$5000.  Yes this is a high number but many people have an HRA or FSA that can help offset these costs.  Do you know what your deductible is?  Do you have an HRA or FSA?  Let our skilled staff look into your insurance and find out exactly what coverage you have.
HMO vs. PPO:  For chiropractic care it is important to know that anyone with an HMO has to have a referral from their primary doctor to see a chiropractor.  WHY? because in an HMO policy all of your medical care is controlled by your primary doctor.  They decide if you need to see a specialist and that specialist must be in your HMO network.  In a PPO policy you are allowed to see a chiropractor without needing a referral from your primary care doctor.
HMO = less expensive monthly premiums but LITTLE control of which doctors you see
PPO = more expensive monthly premiums but FULL control of which doctors you see
Medicare
We are happy to accept Medicare for our patients.  However, Medicare only covers spinal adjustments done for medical necessity by a chiropractor.  All other services would not be covered.  Sometimes a secondary insurance plan will help cover other services.  For a true estimate of coverage and to find out how much care would cost please contact our office and ask for an estimate of coverage.
Explanation of Insurance Coverage
Waiting for insurance payment is a courtesy. Many insurance policies do cover chiropractic care. We always get an estimate from your insurance company of your coverage, but this office cannot guarantee that it will pay. We bill insurance companies electronically which provides a timelier response. This clinic does not promise that an insurance company will pay. In the event the insurance company disputes or rejects the claim or finds the service to not be medically necessary, it will be the patient's responsibility to pay all charges and pursue reimbursement from the insurance company on his/her own.
Payment Arrangements
For your convenience we are able to securely keep a credit card on file for payment. If you choose this option, please inform our front desk you would like to keep a credit card on file for payments. We also accept CASH or check. We do not carry change if paying by cash.  We require that you pay "Patient Responsibility" on the day of service. This includes charges that apply towards your deductible, co-insurance, and copays. The amount collected will be based on fees set by your insurance carrier OR by our cash rates if you are not using insurance. We do not allow a balance to build on your account for a later payment.  We require that you pay for each visit on the day of service.
"What a great experience! Thanks Dr. Hart, and to the staff of Hart Chiropractic. Looking forward to my next visit!"
"Dr. Hart is totally professional, empathetic and creative regarding treatments for returning patients to high levels of wellness and then retaining that wellness."
"I've seen several chiropractors over 10 years for chronic back pain with limited success. I started seeing Dr Hart about 2 years ago after moving to the area and his approach was unlike any Dr. I had ever had. "