Spinal Decompression with the DRX9000
Can you help me?
This is a question that I have been asked many times over the years and the answer is, it depends. It depends on what's causing the low back pain, there are lots of causes to low back pain and that's why one treatment works for someone and not for another person. As my dad would say "you need the right tool for the job."
Usually, when I see someone who has been suffering from chronic low back pain they've already tried taking a number of different medications muscle relaxants and painkillers, tried physical therapy or acupuncture or had Cortisone injections or even tried spinal surgery.
The reason why chronic low back pain can be so resistant to other therapies is because of the physical changes caused by the long-lasting biomechanical dysfunctions of the spine such as myofascial adhesions, degenerated disc disease, herniated and bulging discs and posterior facet hypertrophy.
The above changes for chronic low back pain are specific kinds of conditions that spinal decompression was designed to help. Spinal decompression with the DRX9000 simply put is just the most advanced form of spinal traction used today.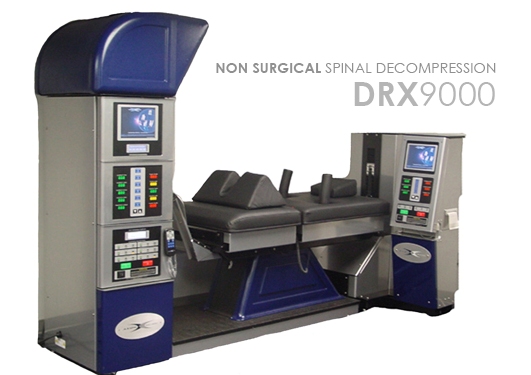 Non-surgical & Non-Invasive
Hart Chiropractic Center uses the same state of the art technology as the Mayo Clinic and John Hopkins Medical University. The FDA approved the DRX 9000C in 2001. A recent study from the Journal of Medicine showed a dramatic 88% SUCCESS RATE for the treatment of chronic back pain using spinal decompression.
Most Frequently Asked Questions:
"What a great experience! Thanks Dr. Hart, and to the staff of Hart Chiropractic. Looking forward to my next visit!"
"Dr. Hart is totally professional, empathetic and creative regarding treatments for returning patients to high levels of wellness and then retaining that wellness."
"I've seen several chiropractors over 10 years for chronic back pain with limited success. I started seeing Dr Hart about 2 years ago after moving to the area and his approach was unlike any Dr. I had ever had. "