Meet Dr. Hart
Practicing Chiropractic Medicine since 2001
Dr. Matthew Hart
Dr. Hart began college at University of Illinois Urbana Champaign and earned a Bachelor's in Psychology.  He continued his education at DePaul University in Chicago where he earned a Master's in Physiology.  He then attended Palmer College of Chiropractic in Davenport, IA to receive his Doctorate in Chiropractic.  In addition, Dr. Hart earned a post-doctorate Legion of Chiropractic Philosophy (LCP).  He opened Hart Chiropractic in Geneva, IL in September 2001.  He is now a successful practicing Chiropractor in Geneva for over 17 years, having served thousands of patients.
Dr. Hart practices the Gonstead method.  The focus of a Gonstead adjustment is to be as specific, precise, and accurate as possible, addressing only the program areas of subluxation.  It is the goal of your Gonstead doctor to restore and maintain optimal health by locating and correcting any interference to the nervous system caused by vertebral subluxation.
As a Palmer graduated, Dr. Hart is educated on the Palmer Package.  The Palmer Package involves chiropractic techniques, once mastered, provide the Palmer graduate with the technique expertise needed to deal with practically any clinical situation that may emerge in practice.  The core curriculum courses in the Palmer Package are mostly organized by regions of the spine, including courses on cervical, thoracolumbar, pelvic and extremity adjusting technique and management.
When Dr. Hart is not treating patients, he enjoys spending time with his family. He has two girls, two boys and a wonderful wife. You can often find them out and about in the Geneva community.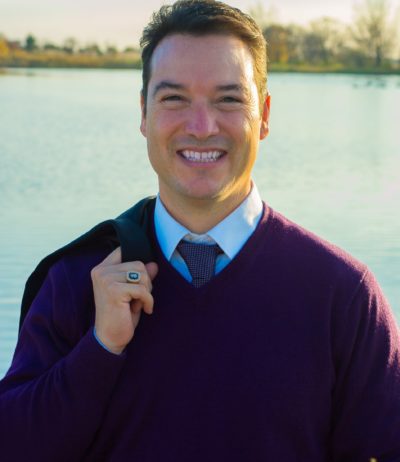 Education
Bachelor of Science in Psychology, University of Illinois Urbana Champaign

Master's in Physiology, DePaul University

Doctorate of Chiropractic, Palmer College of Chiropractic

Post-Doctorate, Legion of Chiropractic Philosophy
Licensure
Licensed to practice chiropractic medicine in Illinois & Wisconsin

National Board of Chiropractor Examiners (Parts I, II, II, & IV)
Awards
Best of the Fox: 2012, 2013, 2014, 2015, 2016, 2019

One of the Best of the Fox: 2009, 2010, 2011, 2017, 2018, 2019, 2020, 2021, 2022, 2023
"Always enjoy my appointment! Always feel relaxed and hopeful for relief in body and spirit!"
"Dr. Hart is fantastic! Office is nice! Staff is friendly! Super pumped I found them!"
"I have only been there twice and they have helped me so much. I will definitely recommend Dr.Hart to all of my friends."